Story of change by Betty Niyonsaba
My name is Betty. I was born in 1990, and I lost my parents during the genocide when I was four. My maternal grandmother took me in, but she mistreated me and my siblings. Though we were financially supported by FARG (Genocide Survivors Assistance Fund), our needs were greater than the monthly stipend and my grandmother didn't feed us. I had to beg from the other people in the village and they called me a 'mad girl'.
I started school at age eight. Because my younger brother was already in P1 and the teachers didn't want us in the same class, I went straight into P2. Taking care of my siblings affected my education, and I became frustrated and angry with the people who killed my family and put me in this situation. Despite these challenges, I got a scholarship to start university.
Once I got to university though, I quickly realized how I was different from other students. I only had one dress and felt ashamed to wear the same thing every day, but I didn't have money for more clothes. There was a boy who was interested in me, so I married him because I thought he could support me.
Married life was only harder. I had a child in our first year of marriage, and now instead of only feeding myself, I had to find food for my husband and baby too. To complicate matters, my mother-in-law couldn't stay in her own house. She was so traumatized by the killing of her husband during the genocide that staying in that same house alone was unbearable. When her son moved out of the house to live with me, she had trouble staying inside and began sleeping in the yard, so we let her move in with us right away.
Without Mvura Nkuvure, I think I would have gone mad. Before I started going, others tried to discourage me. They said there were no tangible results to sociotherapy – no money or food – but I went because I wanted peace. Initially, it was intimidating because everyone was older than me, and I underestimated myself. I often underestimate myself, because it's hard to be confident when most people tell you you're not going to succeed. But through sociotherapy, I gained peace and friends. My heart is open and I can approach others for help. I enjoy the games we play as a group, especially football. I still play football whenever I get the chance. My sociotherapy group has finished the Mvura Nkuvure sessions, and we decided to start a co-operative so that we can stay together. Though COVID-19 has put it on hold, the co-operative generally meets once a week and everyone contributes to the group financial fund that members can borrow from, then we work on handicrafts.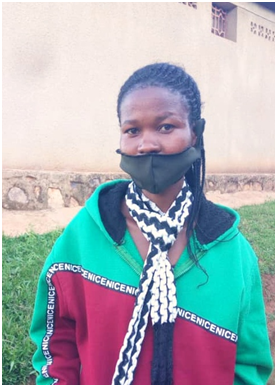 A story written by Anna Gwin