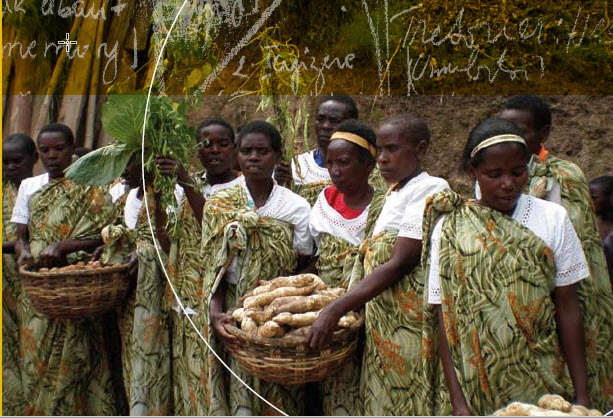 'Here we are'
Community-Based Sociotherapy in Byumba, Rwanda
Three years ago in September 2005 a sociotherapy program started in the
former Byumba province in the North of Rwanda.
Sociotherapy is a method which enables people to come in small
groups together, to reconnect and rebuild their personal lives and their
community.
This book is written mainly by sociotherapists themselves.
It tells about their perception of life and what they were able to give to
their community through sociotherapy.
Composed by
Annemiek Richters, Susan van Brakel en Cora Dekker