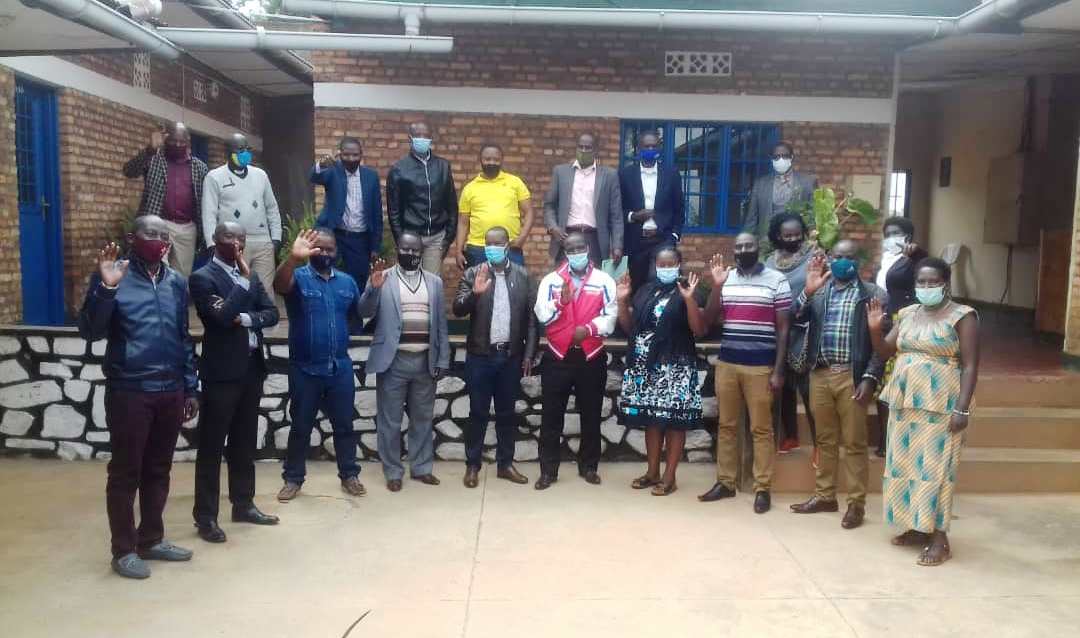 By Felibien Hirwa Tuzayisenga
Community Based Sociotherapy (CBS Rwanda) partnered with the Anglican Church, Byumba Diocese, (EAR Byumba) to organize a 5-day workshop for teachers, to raise awareness about the intergenerational legacies of the genocide committed against Tutsi in 1994. This workshop took place in Gicumbi district from the 12th to 16th October 2020 and was attended by teachers selected from six schools, in districts where the Mvura Nkuvure Project is being implemented.
The research that was conducted in 2016 on interpersonal communication between family members (parent to child, child to parent) has shown that there is a communication gap between parents and children, especially on matters related to identity, historical background and the experiences family members went through during the genocide. This potentially exacerbates the long-term adverse mental health issues experienced by youth, which are often linked to the intergenerational legacies of the 1994 genocide committed against the Tutsi.
Considering the research findings of focus group discussions held between CBS Rwanda and partners, prior to the Mvura Nkuvure Project launch, schoolteachers were identified as a population that can play a prominent role in mitigating intergenerational legacies of genocide at community level. According to Diogene Karangwa, Mvura Nkuvure project coordinator, spending time with school boys and girls allows the teacher to have a caring connection with their students, which allows them to more easily monitor the psychosocial development (through active listening, communication and providing feedback) of the students, and this trust can allow the latter to express their feelings to the teacher without reservations.
During the workshop, the teachers revealed that before attending they had limited knowledge of how to manage intergenerational legacies of the genocide and didn't know how they could help. They felt that approaching the intergenerational effects of genocide was challenging due to lack of practical knowledge on how to mitigate these effects. However, the workshop helped develop an understanding of how the legacy of genocide affects Rwanda's children today, and participants welcomed the opportunity to learn about tools that could help in managing of these effects.
Karangwa shared that the workshop targeted the teacher because of their valuable role in shaping a child's future. Workshop topics discussed this role, as well as the sociotherapy process, symptoms that can help to identify students in need, strategies to be employed, program ownership, assessing the impact of intergenerational legacies, listening to students who need special or intensive care, and policy or regulations change for the wellbeing of the student.
The teachers expressed that they will need support from CBS Rwanda and partners to make sure they are effectively providing the intended support to mitigate the intergenerational legacies of genocide committed against Tutsi in 1994. The first thing they've committed to do once lessons resume is spread the message to others who weren't able to attend the workshop – students, other teachers and parents – to see how they can work together to handle intergenerational genocide legacies. They plan to organize regular meetings, create safe spaces and facilitate sociotherapy groups in schools. The teachers' envisage handling genocide legacies as a community, to build a brighter future for a society free from divisionism and discrimination.