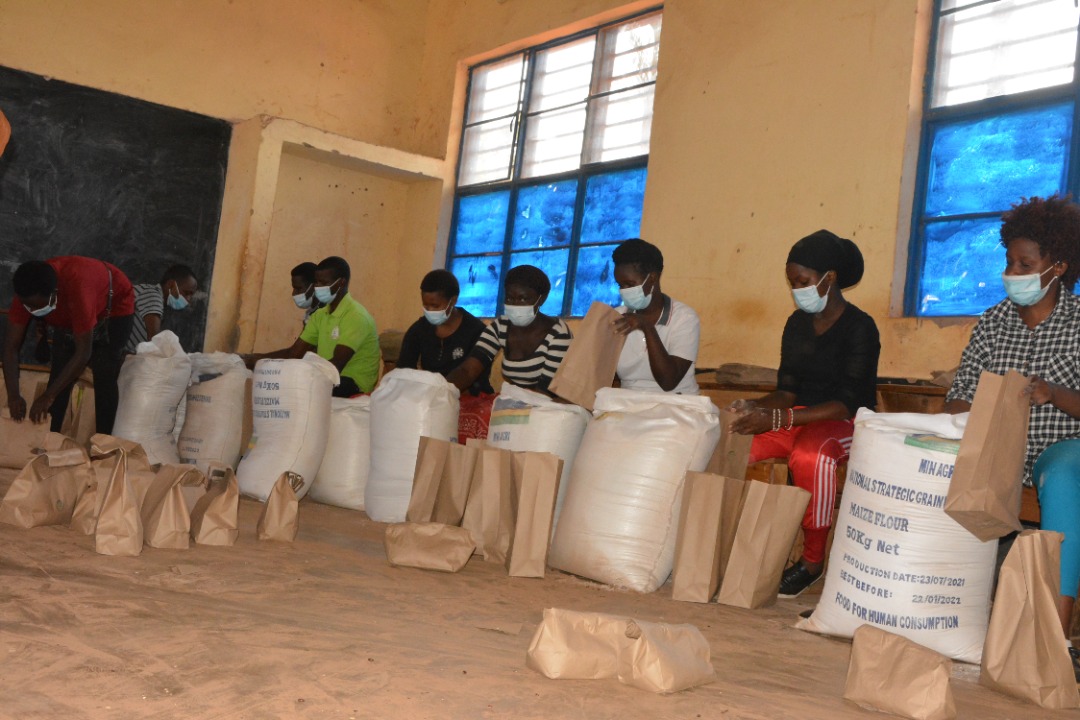 By Felibien Hirwa Tuzayisenga
The COVID-19 pandemic has affected the lives of so many people all over the world, including Rwanda. The sociotherapy group sessions in Gasabo district have also stopped temporarily due to the recent lockdown in Kigali city. However, it does not mean the sociotherapists in Gasabo district have stopped their support completely. Instead they are using their Mvura Nkuvure knowledge and skills to support families mentally and physically during these hard times.
Gasabo district currently counts for 29 sociotherapists who are facilitating in total 15 Mvura Nkuvure groups that come together on a weekly basis. The time they stopped the Mvura Nkuvure sessions due to the lockdown, they were on their second and third week of the cycle of 15 weekly group sessions.
Though according to COVID-19 prevention measures, Mvura Nkuvure participants are not allowed to meet, sociotherapists regularly check on the participants through phone calls to mentally support them and listen to them, to see whether they may have problems which need to be communicated to competent institutions for support. These issues include COVID-19 testing, medical support, and food distribution.
Beyond these regular tasks and roles, as sociotherapists, they have now also taken upon other responsibilities to help other community members during these hard times of lockdown. Jean Damascene Barahira is from Bumbogo sector. He was selected at sector level to facilitate the process of food distribution to poor households. He feels proud and confident to support others during these challenging times, because it is like the extension of his role as a sociotherapist. According to Damascene, sociotherapy trainings have equipped him with practical knowledge and skills to know how to manage personal hard situations and providing care to others.
His counterpart, a sociotherapist from Rusororo sector, Françoise Furere, is a community health worker. Caring for others, listening and analyzing are the skills she referred to when talking about what she gained from attending sociotherapy trainings. She shares that they help her a lot when visiting and counselling community members who are tested positive for COVID-19.
Reverend Pastor Jean Damascene Nteziyaremye is also a sociotherapist from Rutunga sector. As a church leader, he conducts public mobilization in Gaseke, a trading center (Mutete sesctor/ Gicumbi district) neighboring Rutunga sector. He uses the Ishingiro radio channel to combine the teachings in relation to his religion with what he has learned from the Mvura Nkvuure approach to mentally support the audience. He is devoted to continue providing this support throughout these difficult times.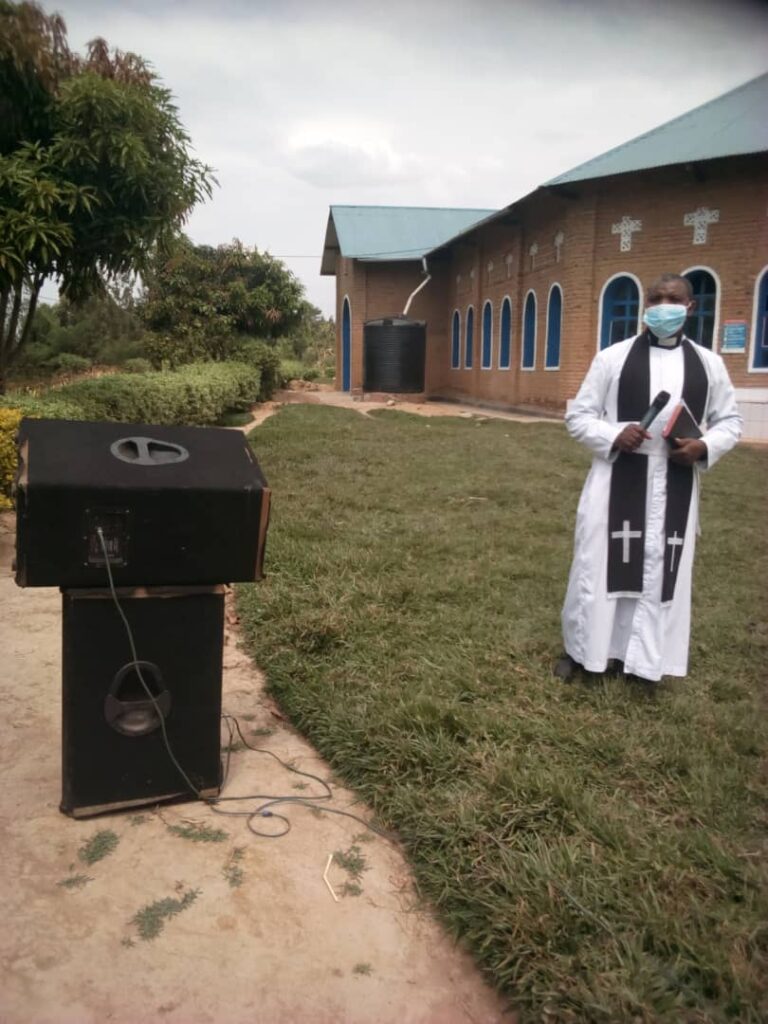 Reverend Damascene has currently a number of families that he is closely monitoring, but despite other duties, he is not tired because of the principles of Mvura Nkuvure: they are supporting him, he said.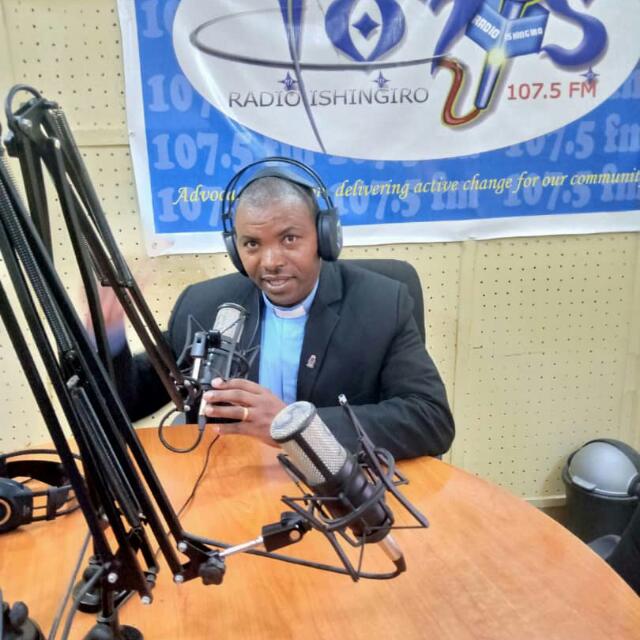 "…I go like a professional, because I have learnt from Mvura Nkuvure how to listen, care for others, counsel and analyze a problem and most importantly to help others to have hope…" said by Angelique Umurerwa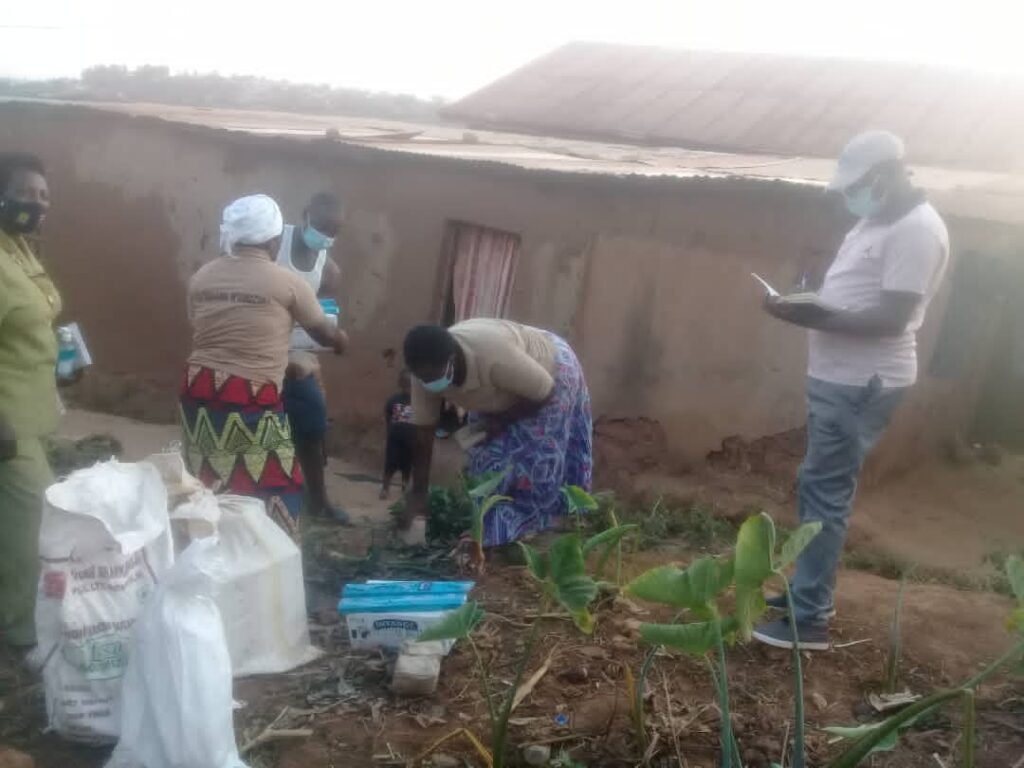 Angelique Umurerwa is a sociotherapist from Nduba sector. She has currently more than 34 COVID19 patients she is monitoring. As she confirmed, it is not an easy task to visit COVID19 patients. There is a time you get in a family and you find three family members are in great need of moral support. It is not easy to mentally support them, but as we have learnt how to listen and care for others, I do it as my profession and consistently. I feel happy when I see them after some time they are regaining hope. Umurerwa said.