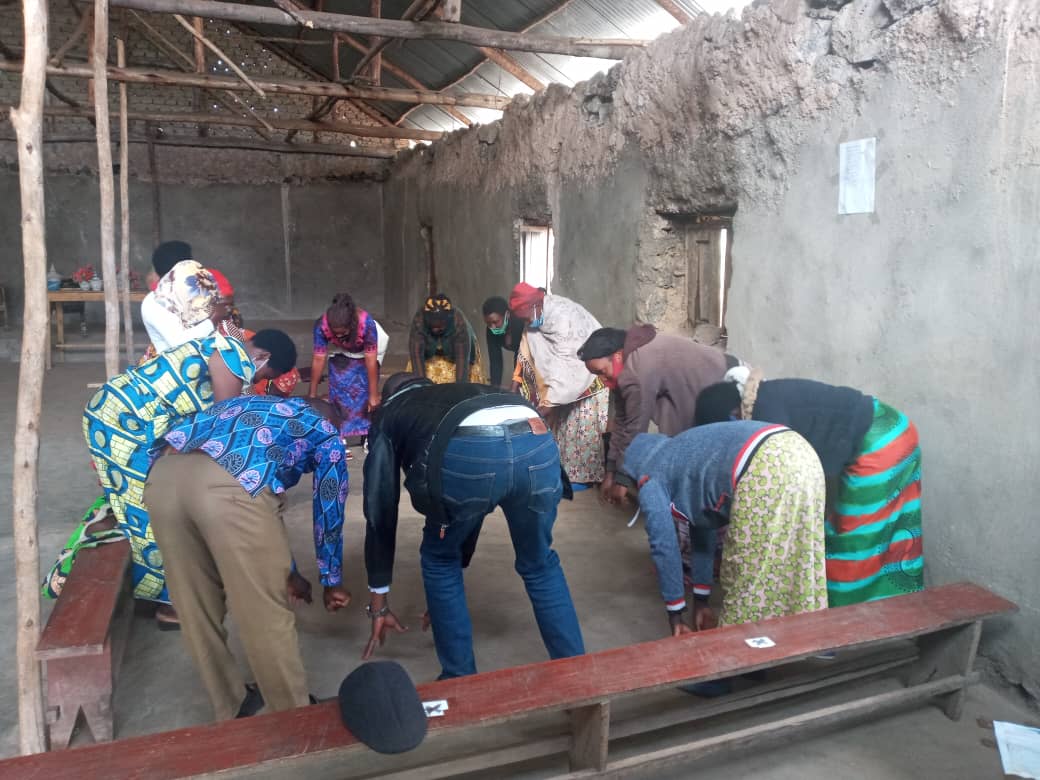 Elly Friel, Programme Officer at the Delegation of the European Union to Rwanda, visited the Tujyane project in Nyabihu district to observe program activities. The EU-funded Tujyane Project is focused on facilitating sociotherapy in the Nyabihu, Nyamasheke and Rusizi districts. Regular field visits have been postponed since the outbreak of COVID-19 in Rwanda at the beginning of 2020, and Elly Friel emphasized the EU's wish to conduct more field visits to what it considers an interesting civil society activity.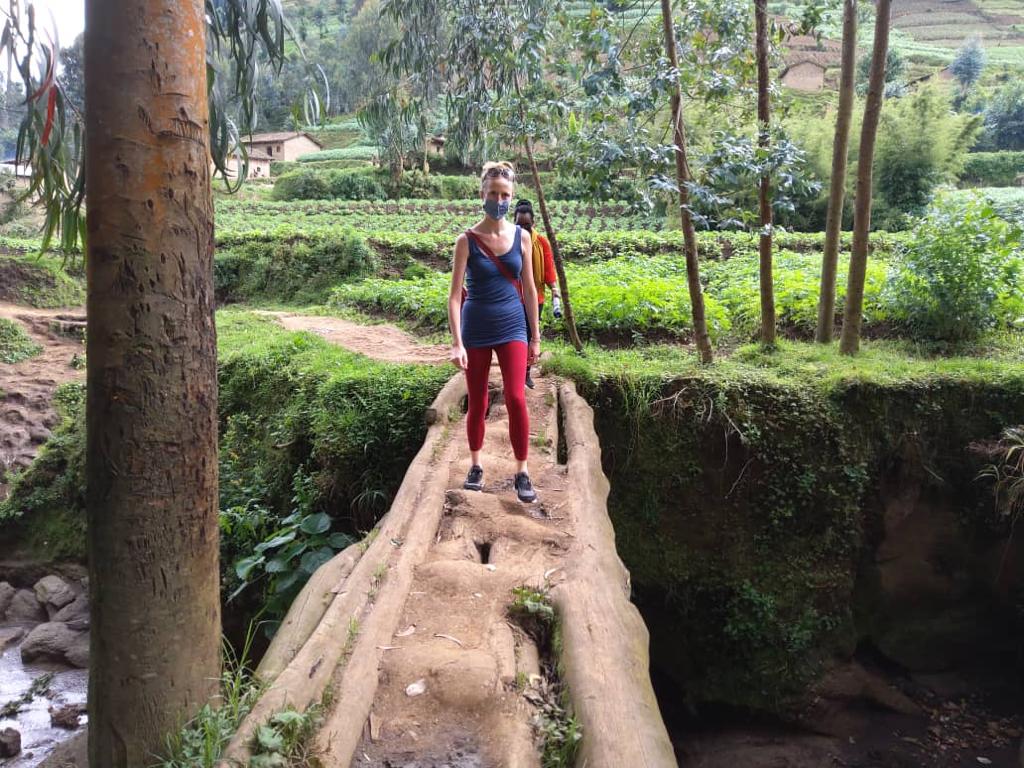 Elly visited one group in Rugarambiro Village, in Kabatesi cell, in Jenda sector. As she interacted with group members, she was able to observe the atmosphere in the group and the impact that the project is having on community members. Before her visit, Ellyl met with project team at Nyabihu office and noted the importance of visiting project groups in all areas, saying,
"It is important for us to travel to the districts outside Kigali on a regular basis, to meet with project stakeholders, and to see the impact that the project is having on beneficiaries and their communities."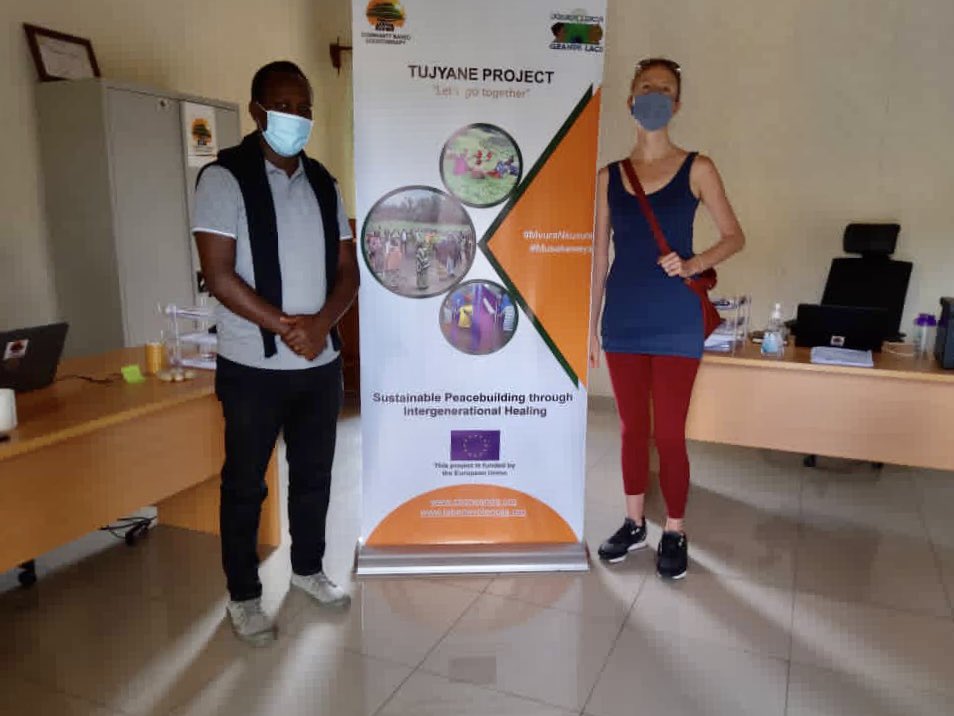 Nicolas Habarugira, the project coordinator, agreed that a representative of the Tujyane funding partner visiting the project activities adds value to the implementation process:
"…It is an opportunity for the project team to interact with the main project partner and discuss different matters related to efficiently running Mvura Nkuvure sessions, such field visit is a value added program which may contribute to the effectiveness of the project implementation."
Habarugira added that meeting with Elly was a good opportunity for both sides to look at the progress of the project and exchange ideas on how to perform better.
"We discussed Mvura Nkuvure proceedings and group members, she recommended that youth should be given particular attention while running groups," Habarugira said.
According to Habarugira, this was relevant and constructive input that should be taken into consideration for project implementation. Habarugira is confident that donor comments like this are a valuable contribution to the effectiveness of a project.
Mvura Nkuvure is currently being implemented in the Jenda, Bigogwe and Mukamira sectors of Nyabihu district with the ultimate goal of fostering sustainable peace at a community level, through smooth reintegration of ex-prisoners. This is why, while recruiting participants, the project team, sociotherapists, and local authorities are cognizant of including participants from diverse backgrounds: community members, released prisoners, survivors, people whose relatives are in prison, and former Gacaca court judges. Currently in the Tujyane project, 234 Mvura Nkuvure participants have already completed 15 sessions (one round of the sociotherapy program). Participants in round two are on the fourth week and are expected to complete the program by July 2021.
Reporting by Felibien Hirwa Tuzayisenga