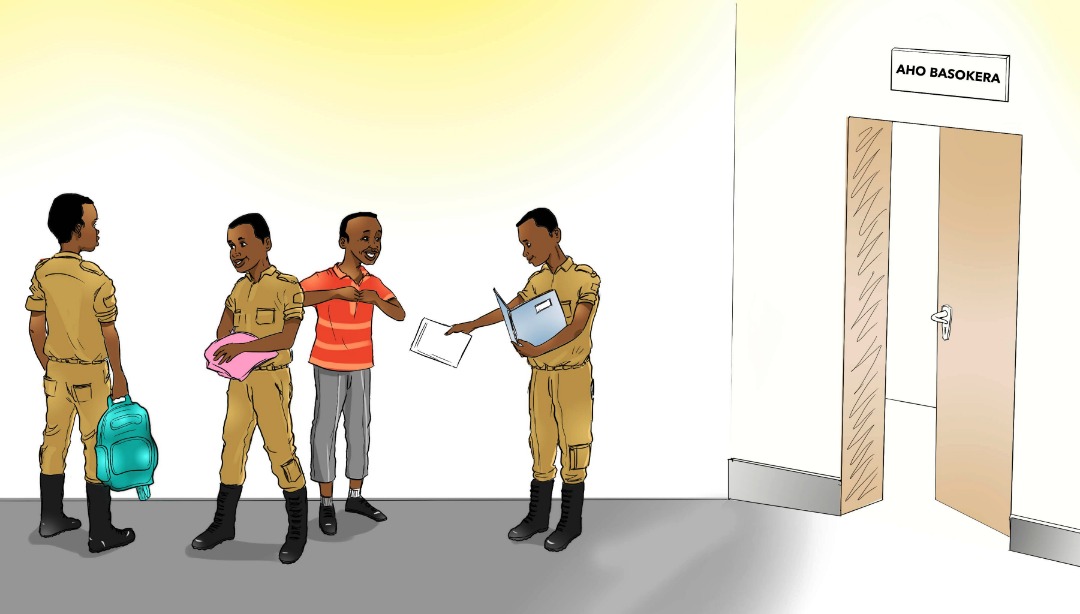 By Felibien Hirwa Tuzayisenga
 The Community Based Sociotherapy (CBS Rwanda) received last month, an authorization from the Office of the Commissioner General/ Rwanda Correction Service (RCS), for the implementation of Mvura Nkuvure Project in five prisons.
As part of the initial steps of the implementation of this project, CBS Rwanda met with the management team of the Rwanda Correctional Services (RCS) of Mageragere prison, Nyarugenge district, City of Kigali. The aim of the meeting was to introduce the new project entitled "Intergenerational Healing and Community Reconciliation for Sustainable Peace: Mvura Nkuvure". The project will particularly focus on addressing the intergenerational legacies of genocide and the psychosocial reintegration of (ex) prisoners. The project will be implemented in community settings across the country including five prisons (Nyarugenge, Rubavu, Huye, Muhanga and Gicumbi prisons) for a period of 30 months. 
During the meeting, the project objectives were presented and both CBS and RCS management at   Mageragere prison exchanged constructive ideas and opinions on how best to effectively and collaboratively implement the project. 
It is expected that, during this project implementation, about 3150 inmates will be reached and involved in sociotherapy sessions in addition to their families and community at large. About 60 sociotherapists in five prisons (12 in each prison) will be recruited and trained to facilitate the sociotherapy sessions.  In addition to the implementation of sociotherapy program, the project implementation will also focus on ensuring the capacity building of RCS staff with regard to intergenerational legacies of Genocide and providing evidence-based data on psychosocial reintegration of ex-prisoners.  
According to  RCS statistics, it is expected  that a high number of prisoners of  genocide related crimes will complete their sentences and be released in the next three years and there is no doubt that Mvura Nkuvure will also supportively contribute to the psychosocial reintegration and sustainable reconciliation at community level.